Luxury Tempo Traveller on Rent for Outstation
✅ Hire Luxury Tempo Traveller on Rent for Outstation with Your Family & Friends
✅ Tempo Traveller Online Booking & commute in complete comfort
✅ Rent right tempo Traveller – 12, 14 ,17, 20 Seater Tempo Travellers Available
✅ Tempo Travellers are reasonable light commercial vehicles (LCV), you can travel comfortably in groups within your budget.
✅ Tempo Travellers Hiring is best fit for Corporate & Office Tours, Marriage, Pilgrimage, Holiday Trips, Picnic, & Weekend Getaway around Delhi
✅ Call for Hire Tempo Traveller Now !
Send Query to Book Tempo Travellers & Cars
Get Online Tempo Traveller Booking Services
Are you Looking for a Reliable and Comfortable Tempo Traveller for your upcoming trip from Delhi? If so, then you should definitely consider Tempo Traveller Online, Offers a wide range of Tempo Traveller Online Bookling, so you are sure to find one that suits your needs and budget.
There are many benefits of Booking Tempo Traveller Online, Such as being able to compare Prices and services of different providers, being able to read customer reviews, and being able to Book in advance.
When Booking a Tempo Traveller, be sure to choose a Reputable provider who can offer you a good price and quality service. Also, be sure to read the customer reviews before making your final decision. By doing so, you can be sure that you are getting the best possible deal on your Tempo Traveller Rental.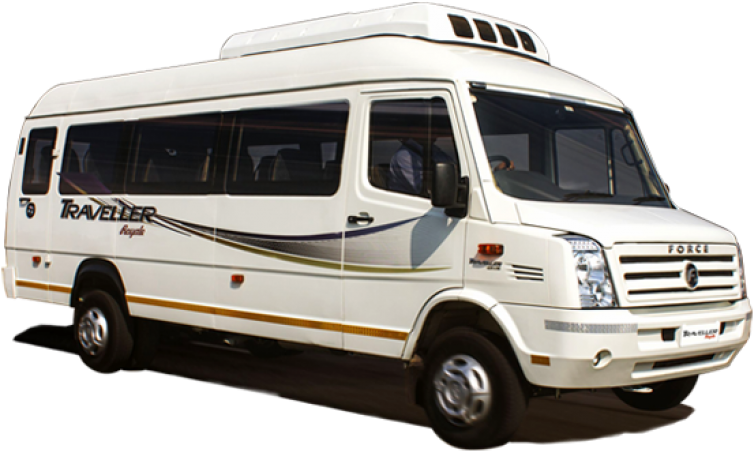 Book Online Tempo Travellers for an Amazing Travel Experience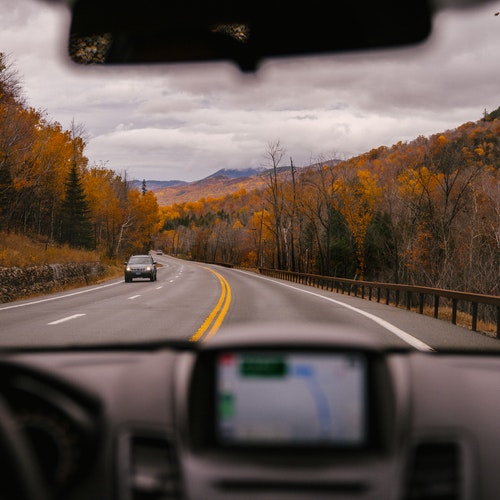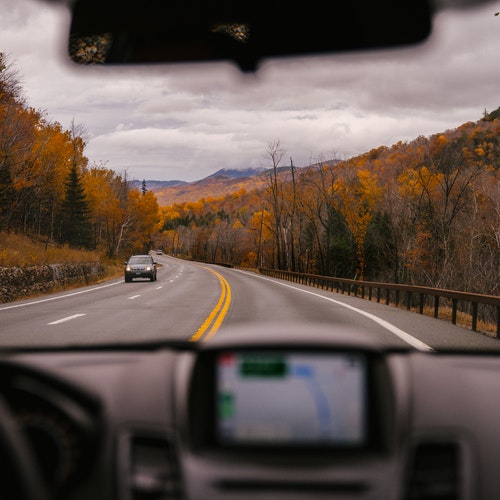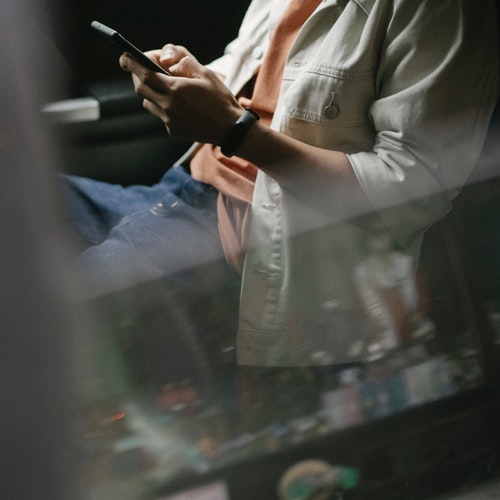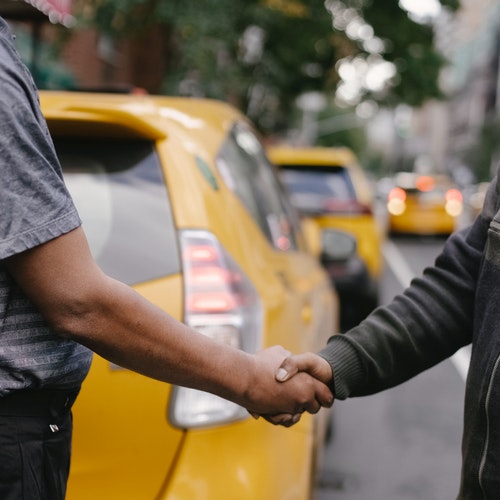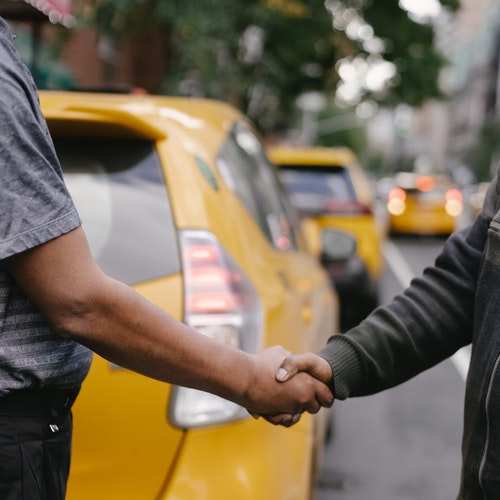 Features / Facility All Size Luxury Tempo Traveller to Hire
Tyagi Travels provide 9,10,12,16,18,20,22,26 Seater Tempo traveller Hire In Delhi to Shimla, Manali. Dalhousie, Dharmshala, Agra, Jaipur, Jaisalmer, Haridwar, Rishikesh, Nainital, Jim Corbet, And Also Provide Innova Crysta Hire in Delhi Or swift Dezire. Know why people book travel vehicle from us !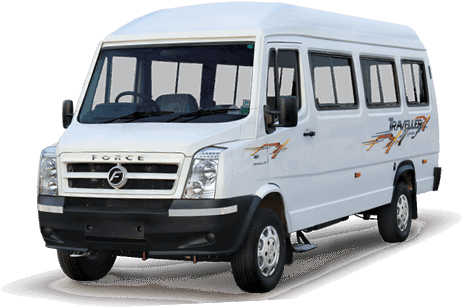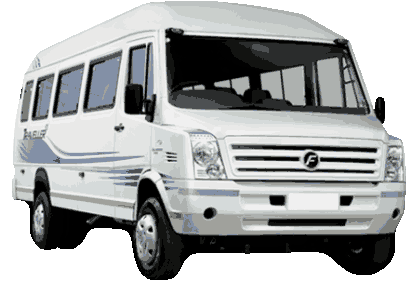 FAQs Luxury Tempo Traveller on Rent for Outstation Trip
Know more, before booking our Tempo Travellers
Hire Following Tempo Travellers on Rental/Km
Photo Gallery of Tempo travellers to book for luxury travel online in Delhi NCR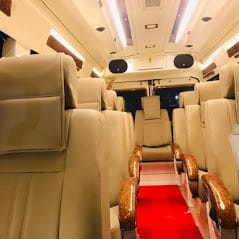 Tempo Traveller Rental Booking Services
| | |
| --- | --- |
| Outstation Vehicle Name | Tempo Traveller |
| Outstation Vehicle Type | Mini Bus/ Luxury Tempo Traveller |
| Air Conditioner Availability | Yes |
| Outstation Vehicle Type | Luxury tempo traveller on rent for outstation |
| Seating Capacity | 9 Seater to 26 Seater Tempo Traveller |
| Included in Rates | Tempo traveller Per Km rates |
| Not- Included in Rates | Night Charges. State Tax & Toll Tax |
| Note | We follow Covid -19 Safety Protocol |
| Bookings Available for | Outstation & Intercity Booking |
| | |
Online Tempo traveller on rent
Find your perfect Tempo Traveller / Motor homes / Caravans in Delhi NCR. Is your need is room for whole family on vacation, you rent a mini vans for this because it has space to spare. Tyagi Travels Car rental has a mini van / Tempo traveller vehicle for you. We are the best Tempo Traveller Hire in Delhi, Caravan Hire in Delhi, RV Van Rental in Delhi, Caravan Rental in Delhi, Campervan Rentals in Delhi, Noida, Gurugram, Faridabad, India.
Types of Luxury Tempo Traveller On Rent For Outstation
Book 9 Seater Tempo Traveller Online
Luxurious Travel Experience
---
Available Features
Seat : 9 Passengers + 1 Driver
Categories : Diesel Standard
Cleaning Status : A+
Best For : Picnic, Road-Trips, Marriages, Pilgrimage
Starting Fare Per Km : ₹23
Book 12 Seater Tempo Traveller Online
Cost Effective Travel Solution
---
Available Features
Seat : 12 Passengers + 1 Driver
Categories : Diesel Standard
Cleaning Status : A+
Best For : Picnic, Road-Trips, Marriages, Pilgrimage, Weekend Getaways
Starting Fare Per Km : ₹23
Book 15 Seater Tempo Traveller Online
Best for Travel with Family & Friends
---
Available Features
Seat : 15 Passengers + 1 Driver
Categories : Diesel Standard
Cleaning Status : A+
Best For : Picnic, Road-Trips, Marriages, Pilgrimage, Weekend Getaways, Visit to Shrines
Starting Fare Per Km : ₹24
Book 16 Seater Tempo Traveller Online
Recommended for Group Travellers
---
Available Features
Seat : 16 Passengers + 1 Driver
Categories : Diesel Standard
Cleaning Status : A+
Best For : Picnic, Road-Trips, Weekend Getaways, Marriages, Pilgrimage, Visit to Shrines, Corporate Travel
Starting Fare Per Km : ₹24
Book 20 Seater Tempo Traveller Online
Recommended for Corporate Tours
---
Available Features
Seat : 20 Passengers + 1 Driver
Categories : Diesel Standard
Cleaning Status : A+
Best For : Picnic, Road-Trips, Marriages, Pilgrimage, Weekend Getaways, Vaccinations
Starting Fare Per Km : ₹26
Book 26 Seater Tempo Traveller Online
More Space at Low Price
---
Available Features
Seat : 22 Passengers + 1 Driver
Categories : Diesel Standard
Cleaning Status : A+
Best For : Picnic, Road-Trips, Marriages, Pilgrimage, Weekend Getaways, Vaccinations, Corporate
Starting Fare Per Km : ₹26
Hire Tempo Traveller Online