Hire Tempo Traveller From Delhi To Manali
Delhi to Manali is a popular travel route that takes you from the bustling capital city of India to the serene and picturesque hill station of Manali in the state of Himachal Pradesh.
The journey covers a distance of around 550 kilometers and offers breathtaking views of the Himalayan mountains, lush green valleys, and gushing rivers.
Manali is a popular destination for adventure seekers, honeymooners, families, and solo travelers alike, offering a range of activities such as trekking, skiing, paragliding, river rafting, and more.
Tyagi Travels: Ultimate Choice for a Comfortable Delhi to Manali Tempo Traveller Journey
Welcome to Tyagi Travels, your trusted partner for a seamless and enjoyable journey from Delhi to Manali. With our top-notch fleet of tempo travelers and a commitment to customer satisfaction, we strive to provide you with a comfortable and hassle-free travel experience. Whether you're traveling with family, friends, or colleagues, Tyagi Travels ensures that your Delhi to Manali journey is nothing short of exceptional.
Beas River
About Beas River
Experience the thrill of water rafting on the Beas River in Kullu. Enjoy the scenic beauty as you navigate the rapids and immerse yourself in an exciting adventure.
Hidimba Devi Temple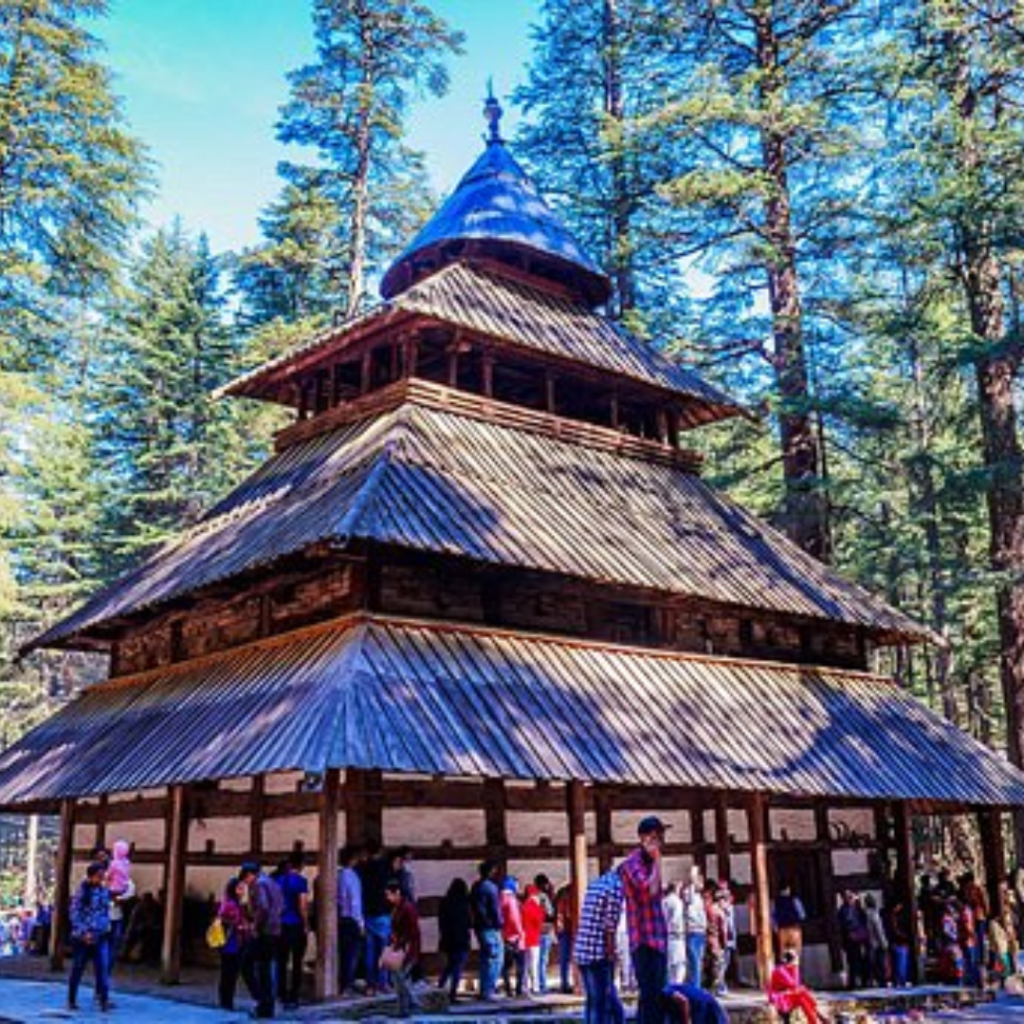 About Hidimba Devi Temple
Discover the tranquil surroundings of the Hidimba Devi Temple in Manali. Surrounded by lush greenery and tall trees, this picturesque temple offers a serene and spiritual experience.
Solang Valley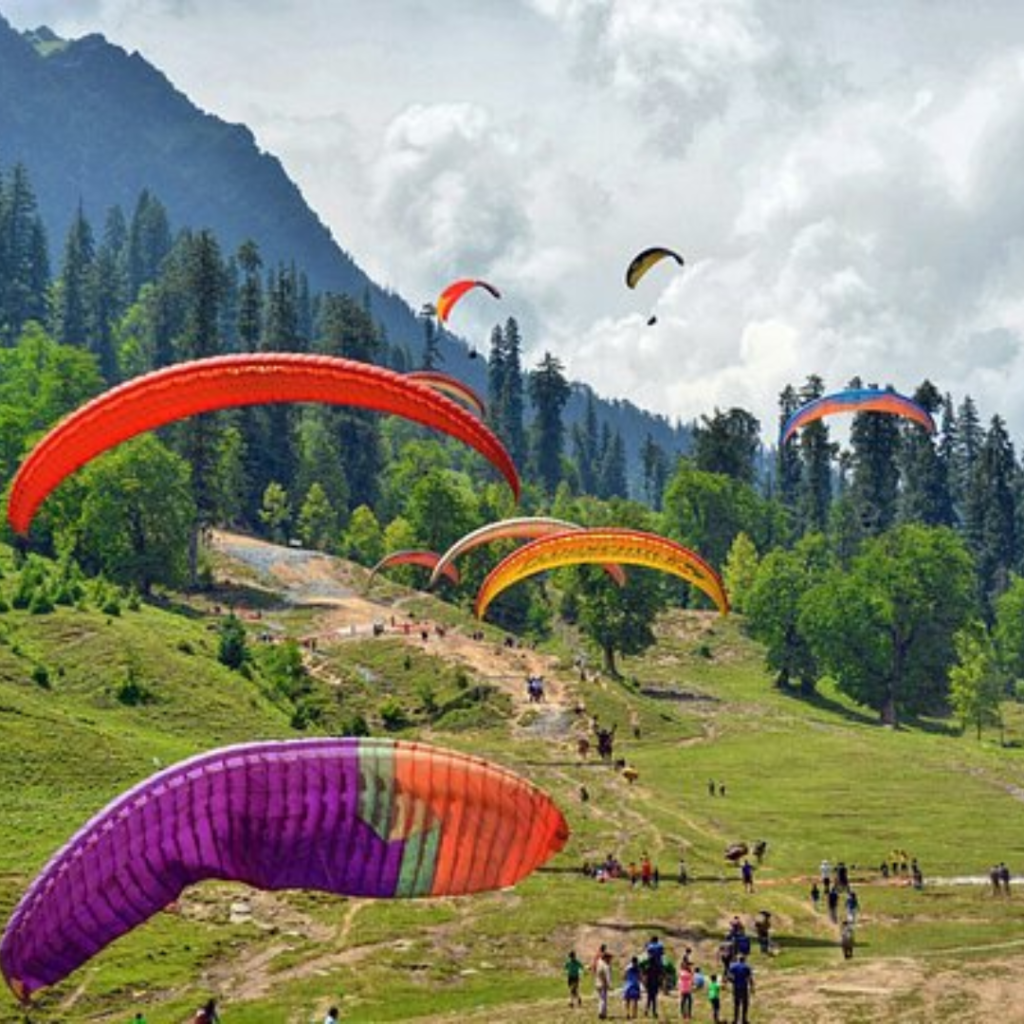 About Solang Valley
Explore the stunning Solang Valley, known for its breathtaking beauty and adventure activities. Take a cable car ride to the top of the mountain and enjoy panoramic views of the valley below.
Manikaran Gurudwara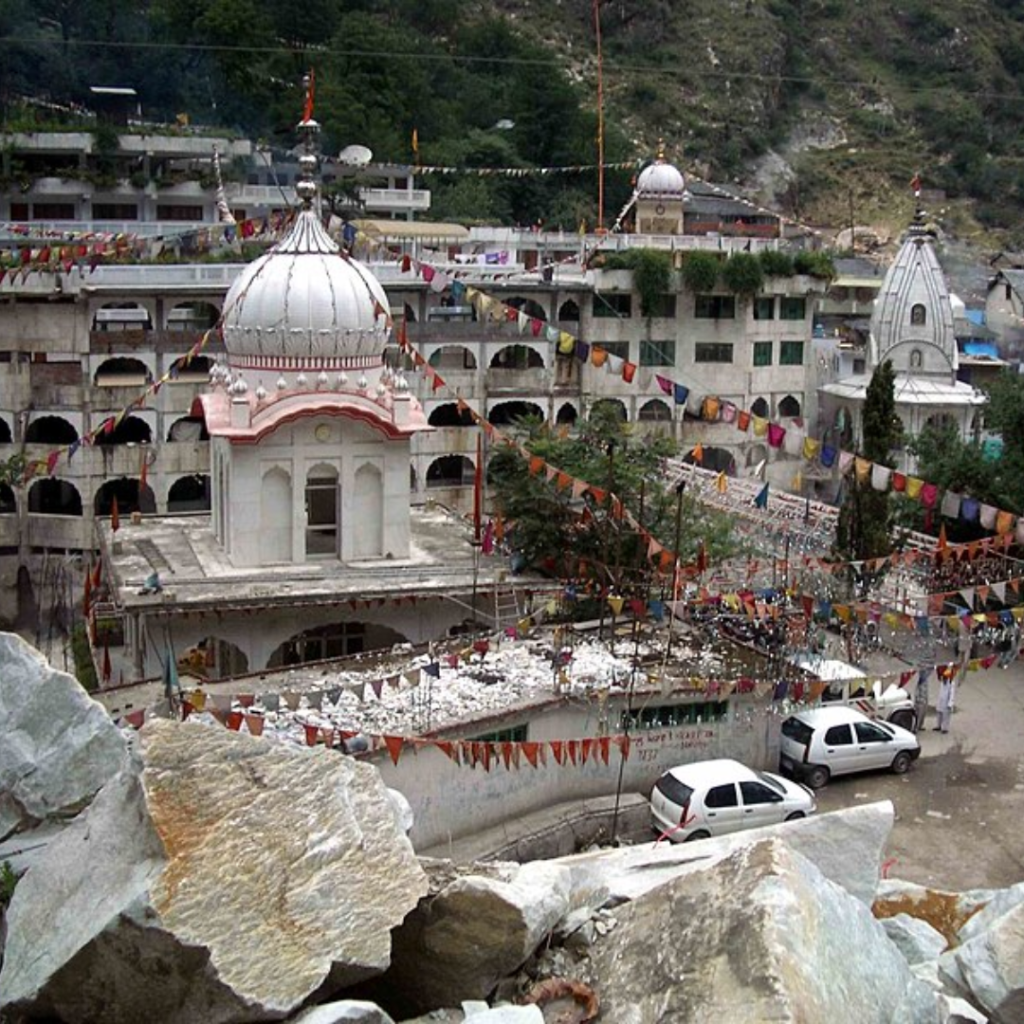 About Manikaran Gurudwara
Visit the Manikaran Gurudwara, a place of religious significance known for its hot springs. Experience the spiritual atmosphere and witness the unique phenomenon of cooking rice in the hot water of the springs.
Jogini Waterfall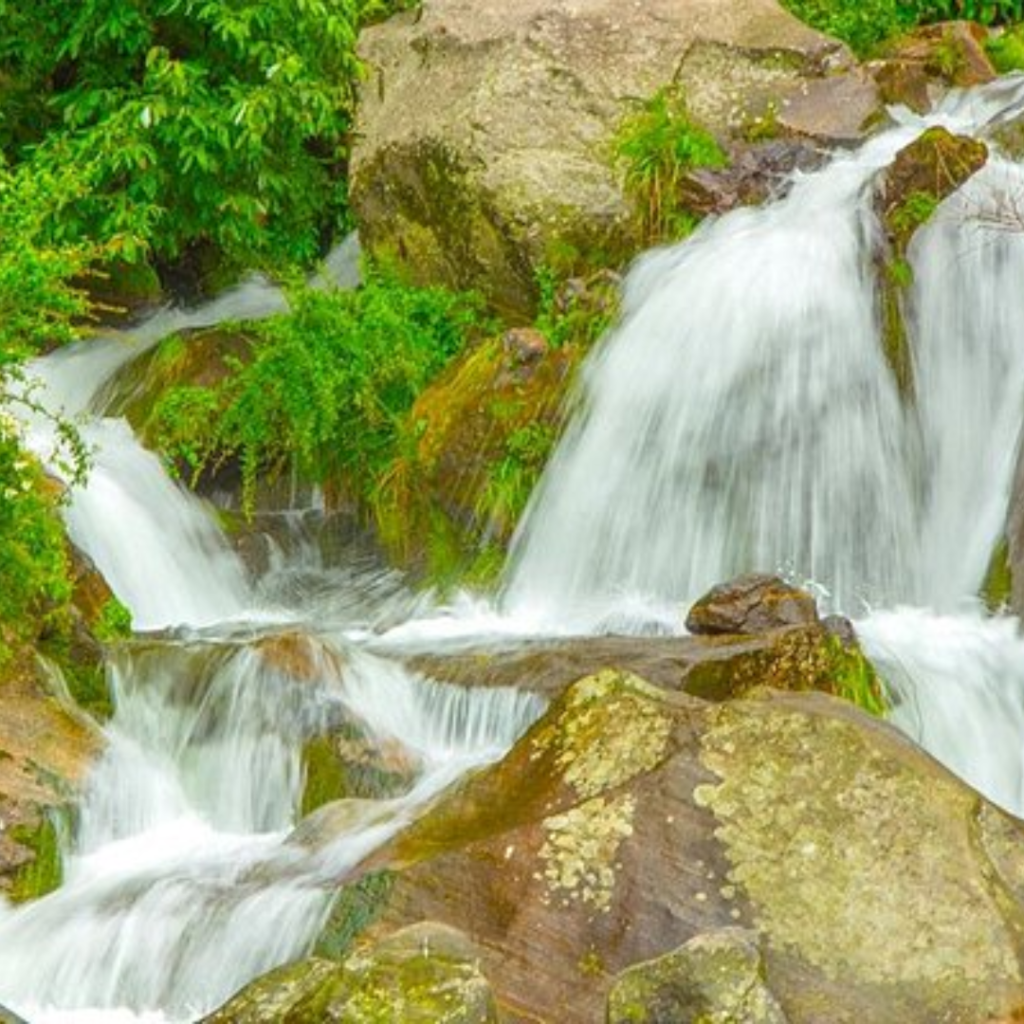 About Jogini Waterfall
Embark on a small trek to Jogini Waterfall in Manali, which rewards you with mesmerizing views. Although the climb may be a bit challenging, the beauty of the waterfall makes it all worthwhile.
Top Points about Weather and Climate in Manali
Manali has a temperate climate, with warm summers and cold winters.
The best time to visit Manali is from March to June, and from September to November.
Summers (March to June) are pleasant, with temperatures ranging from 10°C to 25°C.
Monsoons (July to August) bring heavy rainfall and landslides, making it difficult to travel.
Winters (December to February) are cold, with temperatures ranging from -7°C to 10°C.
Snowfall is common in Manali during winters, especially from December to January.
The Rohtang Pass is closed during winter months due to heavy snowfall.
It is important to pack warm clothes during winters and raincoats during monsoons.
Always check the weather forecast before planning a trip to Manali.
Manali's weather and climate offer a unique experience to visitors, with each season showcasing a different aspect of its natural beauty.
Benefits of Tempo Traveller for Delhi to Manali Journey:
When it comes to traveling from Delhi to Manali, opting for a tempo traveler has numerous advantages.
Enjoy ample legroom and headspace.
Experience a smooth ride with comfortable interiors.
Well-maintained vehicles ensure a pleasant journey.
Sufficient luggage space available for your convenience.
Route from Delhi to Manali
Delhi – Ambala – Chandigarh – Bilaspur – Mandi – Kullu – Manali.
Delhi – Panipat – Karnal – Ambala – Chandigarh – Rupnagar – Bilaspur – Mandi – Kullu – Manali.
Delhi – Jaipur – Udaipur – Ahmedabad – Mumbai – Pune – Belgaum – Hubli – Davangere – Chitradurga – Tumkur – Bangalore – Chennai – Vijayawada – Kolkata – Siliguri – Darjeeling – Kalimpong – Gangtok – Lachung – Yumthang – Gurudongmar – Chungthang – Panipat – Ambala – Chandigarh – Bilaspur – Mandi – Kullu – Manali.
You can also use this Map when you going via Bus, Car & Train
Transportation Options for Delhi to Manali
Bus: Many private and government-run buses operate on this route, with varying levels of comfort and cost. The journey takes around 12-14 hours, depending on traffic and road conditions.
Car: Hiring a car or driving your own vehicle is another option, which gives you the flexibility to stop at scenic places along the way. The journey takes around 10-12 hours, depending on the route taken.
Train: The nearest railway station to Manali is Joginder Nagar, which is around 150 km from Manali. From Delhi, you can take a train to Chandigarh or Ambala and then hire a taxi or take a bus to reach Manali. However, the train journey can be quite long and time-consuming.
Book Your Delhi to Manali Tempo Traveller: Enjoy a Memorable Journey
For a comfortable and hassle-free journey from Delhi to Manali, we recommend Hire Tempo Traveller Rental Services. We offer a range of options to suit your travel needs, from 9 Seater Tempo Traveller to 26 Seater Tempo Traveller and even a caravan tempo traveller.
Our well-maintained and air-conditioned vehicles come with experienced drivers who know the route well and ensure your safety and comfort throughout the journey.
We also provide Outstation Cab Services Delhi and you can Hire Innova Crysta Delhi for your trip. 
With our services, you can sit back, relax, and enjoy the scenic beauty of Manali without worrying about the hassle of driving.
Contact us today to book your rental vehicle for a memorable trip.
Booking Process and Requirements
Booking your Delhi to Manali tempo traveler with Tyagi Travels is a seamless process. You can either reach out to our customer service representatives through the provided contact information or visit our user-friendly online platform. To complete the booking, you'll need to provide some basic details and any necessary identification documents. Our team will assist you throughout the process and ensure a smooth and efficient booking experience.
Cost and Pricing
We understand the importance of affordability without compromising on quality. Tyagi Travels offers competitive pricing for our Delhi to Manali tempo traveler services. The cost may vary depending on factors such as the type of tempo traveler, duration of the journey, and additional services required. We provide transparent pricing information, allowing you to plan your travel budget effectively.
Safety and Comfort Measures
Tyagi Travels prioritizes the safety and comfort of our passengers. Our tempo travelers are driven by experienced and trained drivers who prioritize road safety and adhere to traffic regulations. We conduct regular maintenance checks on our vehicles to ensure they are in optimal condition. Additionally, we provide safety guidelines and travel tips specific to the Delhi to Manali route, ensuring that you have a secure and comfortable journey.
Customer Reviews and Testimonials
FAQs about Delhi and Manali Trip
Q. How can I travel from Delhi to Manali?
A. You can travel from Delhi to Manali by various modes of transportation such as road, train, or air. The most common and convenient option is to travel by road.
Q. Can I Hire a tempo traveller from Delhi to Manali?
A. Yes, you can Hire a Tempo Traveller from Delhi to Manali. Tyagi Travels offer comfortable and convenient travel options for this route.
Q. Where can I find tempo traveller services for the Delhi to Manali trip?
A. You can find tempo traveller services for the Delhi to Manali trip from various travel agencies, online booking platforms, or through a quick internet search. One such option is TempoTravellerOnline.com, where you can book tempo travellers for your trip.

Q. What is the distance between Gurugram and Kullu Manali?
A. The distance between Gurugram and Kullu Manali is approximately 500 kilometers by road.