22 Seater Tempo Traveller on Rent
Tyagi Tempo Traveller is a one-stop solution for group, company, or family travel. You can find a huge list of expert national or state level tour drivers for your trip. We have a wide range of traveler options where you can rent 22-seater tempo traveler online.
Our forward-looking insight and determined commitment to achieve client-satisfaction help us remain firmly at the vanguard of this segment of the rapidly-growing Indian tourism business.
Our policies are based on honesty and innovative practices that aid us to set the benchmarks today.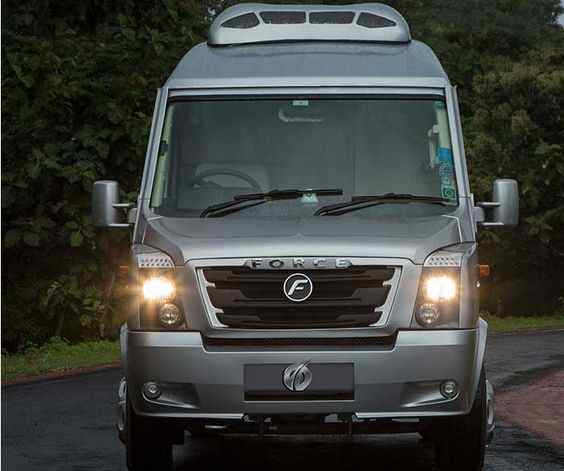 22 Seater Tempo Traveller & More
We provide 9-seater Tempo Traveller, 18-seater tempo traveller in Noida, Ghaziabad, Delhi, and all types of traveler vehicles for family and group trips.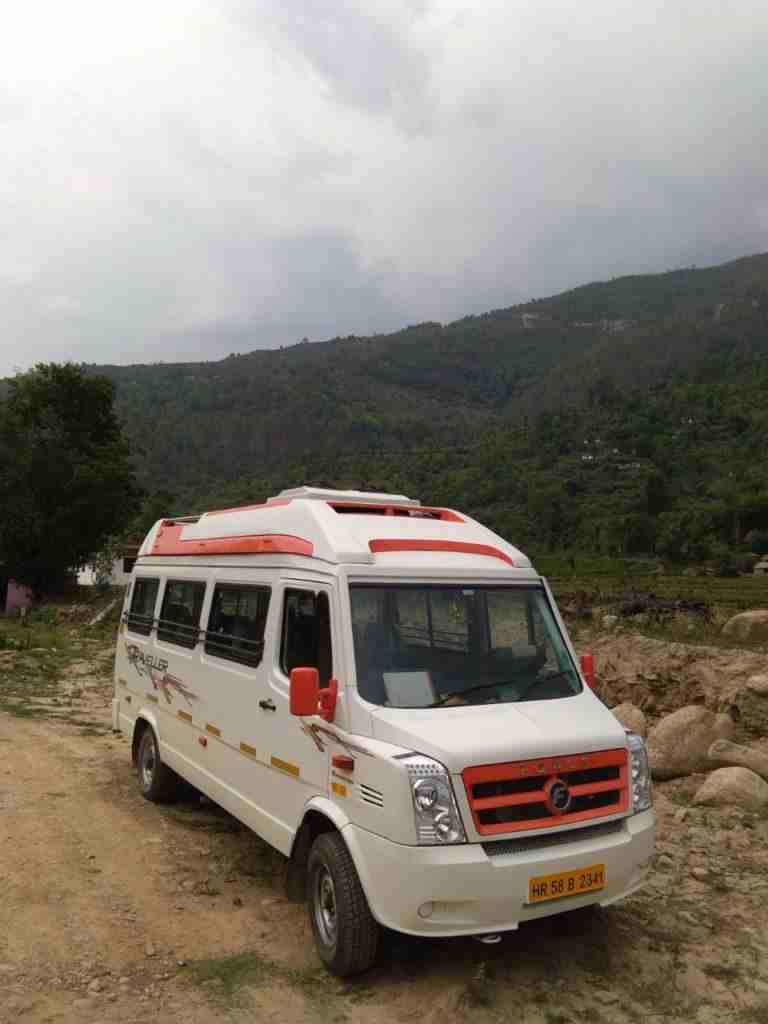 22-Seater Tempo Traveller – One Size fits all requirements
You can book a Luxury 22-seater Tempo Traveller on Rent for any tourist spot in India. This is also an excellent vehicle for your party, weddings, or functions. Our drivers can handle the vehicle at any hill site or a plain area.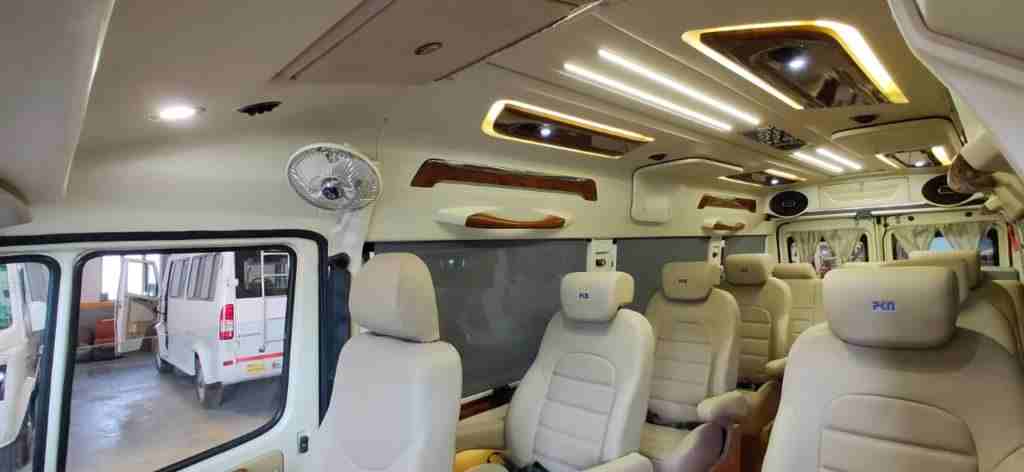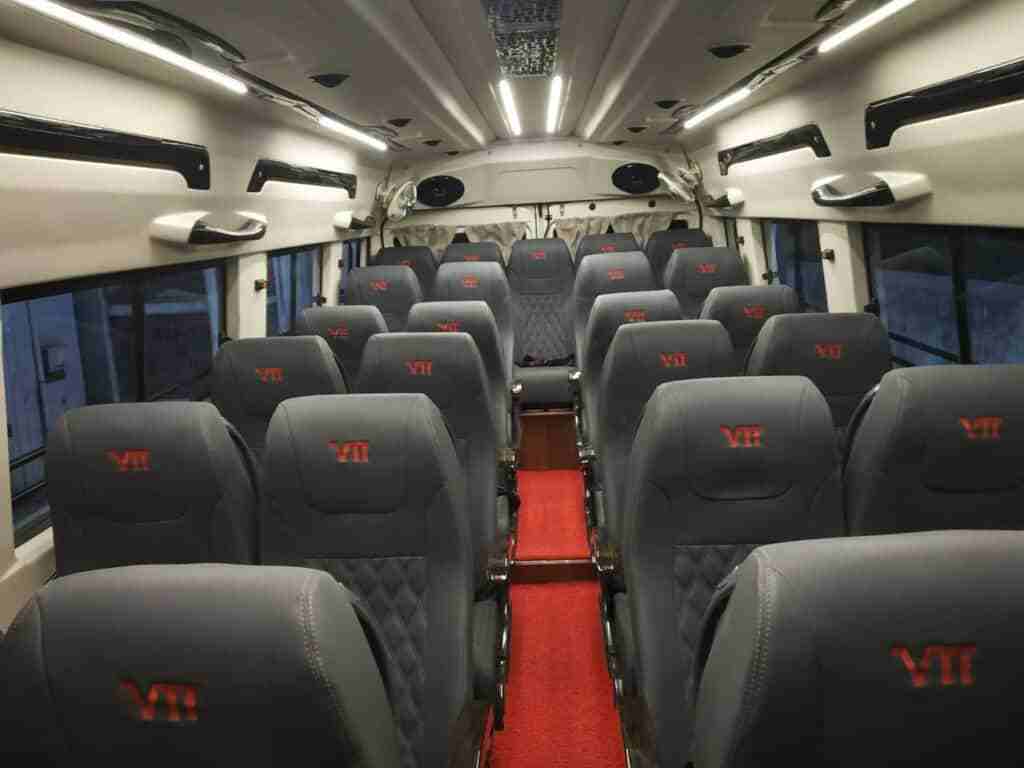 Hire Luxury 22-Seater Tempo Traveler Online for Outstation & Intercity Events
All vehicles in Tyagi Travels are furnished with modern facilities and the latest state-of-the-art amenities that are committed to the safety and well-being of our valued passengers. Even the tiniest request of our valued customers is big enough for us to take notes of and to comply with immediately.